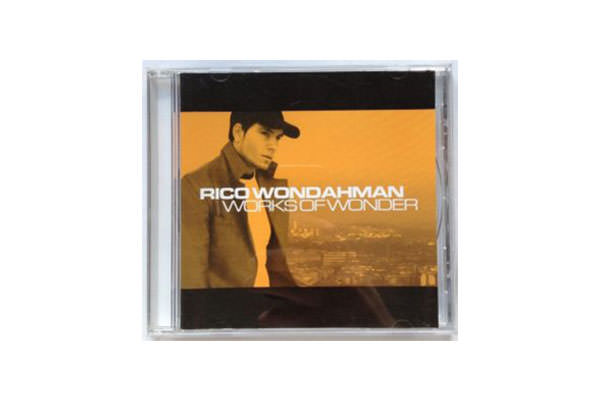 Rico Wondahman – Works Of Wonder [CD] 2003 släppte Rico Wondahman, som nu kortat ner sitt namn till Rico Won, sin debut EP Works Of Wonder, katalognummer WOWCD0013, på det egna bolaget Works Of Wonder. Skivan är en CDr med utskriven CD-label.
Works Of Wonder innehåller sju spår och gästas av Obnoxiuz, Ill & Boogie, Ashar och Felicia, för produktionerna står Mi Casa Productions, Mekano och Obnoxiuz och för scratch på skivan står DJ Chulo, PRS och Obnoxiuz.
För skivan höll Rico Wondahman en releasefest på den legendariska klubben Fat Milk i Göteborg, där han hade gjort sig ett namn på open mic tillfällena.
Rico Wondahman har även släppt en till EP och ett ett mixtape på Works Of Wonder, en singel och ett album på Illizit Muzik och två album för gratis nerladdning på StilaDig.nu. han har även släppt ett flertal låtar på olika samlingsskivor och mixtapes, samt gästat ett stort antal andra artisters skivor.
Låtlista:
Won [Intro]
Genius Design
G.B.G.
The Same Shit
Freedom
Beautiful
Forgotten Borough [For Gothenburg]
Gatuslang har intervjuat Rico Won.
–
Skulle någon av er läsare ha mer information om släppet i fråga, upptäcker någon felaktighet i texten eller av någon annan anledning vill kontakta mig går det att göra på: ernst(a)gatuslang.se
Du hittar mig även på Instagram: @ernstnordattilldet
–
Stöd Gatuslang genom att köpa en Gatuslangt-shirt här: www.wizzyclothing.com
Här hittar du mer information om andra sätt du kan stödja Gatuslang.
Du hittar även Gatuslang på följande platser:
Facebook: Gatuslang
Flattr: Gatuslang
Instagram: Gatuslang
iTunes
Soundcloud: Soundcloud
Spotify: Gatuslang
Twitter: Gatuslang